Hello again,
I think i should post some of my old computer-art here too. I also have some paperdrawings, but i need to scan those first, wich will take a lot of time (and im too lazy right now :3). So, well here some oldies: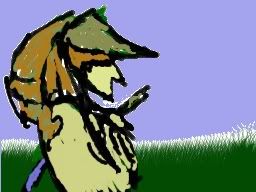 Name: The Grass Ninja
Feel free to react, rate!